Coke truck vs ARB (a tie)
A good reason to have an ARB on the front end.
This Coke truck driver wasn't watching where he was going. You can see our 80 has been dragged sideways a bit. We now have some nice Coke red coating on the ARB - guess the black powder coating is tougher than paint...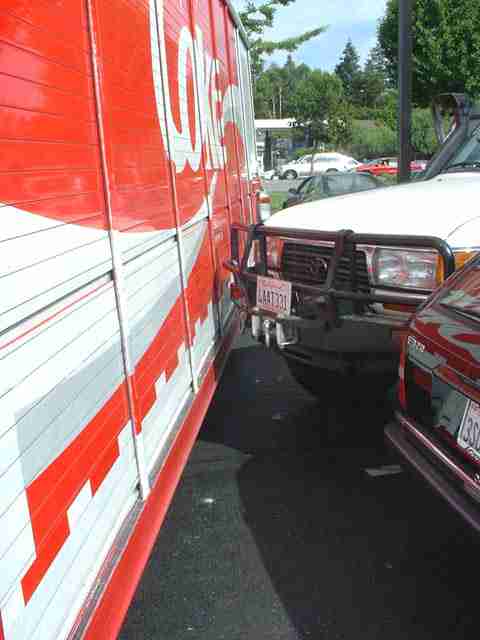 The merc driver (a lady) was none too happy seeing how close our 80 got to her shiny car. Fortunately he must have noticed just in time that something was slowing him down. Another few inches and the merc would have had a close encounter of the worst kind with an ARB.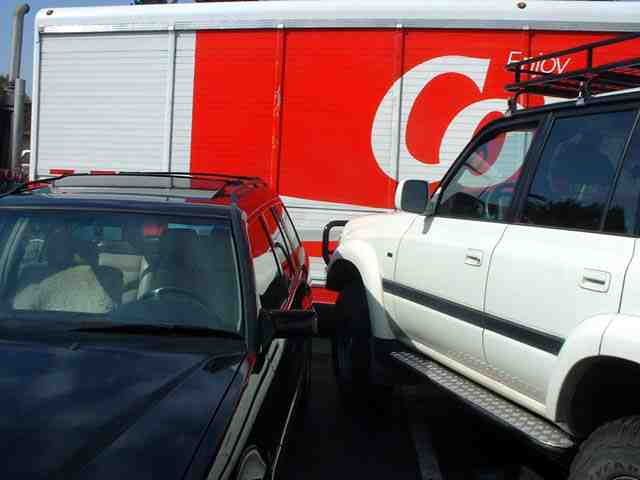 I'll stick to pepsi myself...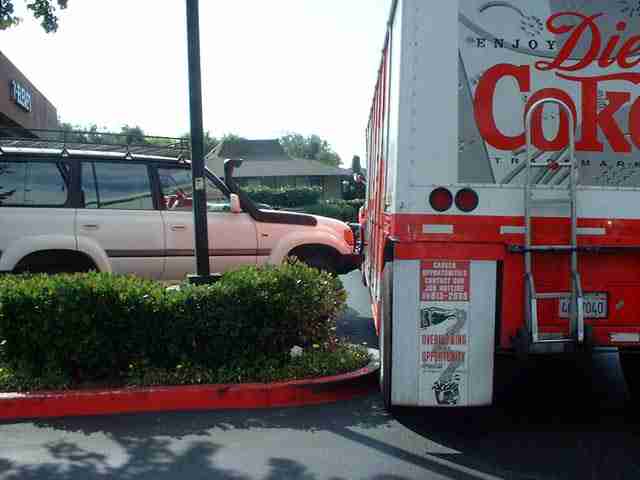 After straightening the 80 up - you can see how far the front end got dragged.