5 day trip to the Nevada Pine Grove area


Yosemite in late summer - it was actually snowing lightly at this summit!
A fun little break for the kids, though we were worrying that the first night's camp might be a little on the cold side! Fortunately once we crossed into Nevada the weather was clear and perfect.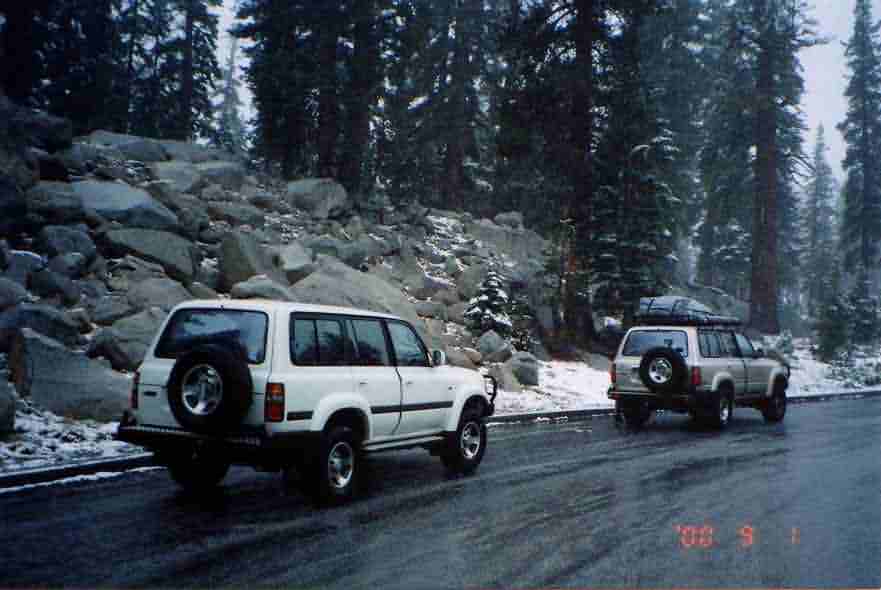 Heading towards Pine Grove from the west. Figuring that it would increase my odds of another 'family' 4wding trip I decided to convince my wife to drive the cruiser in. She did a great job and had heaps of fun in the process - just didn't like the offcamber sections, especially when her side of the vehicle was on the down side on the cliff edge ;-)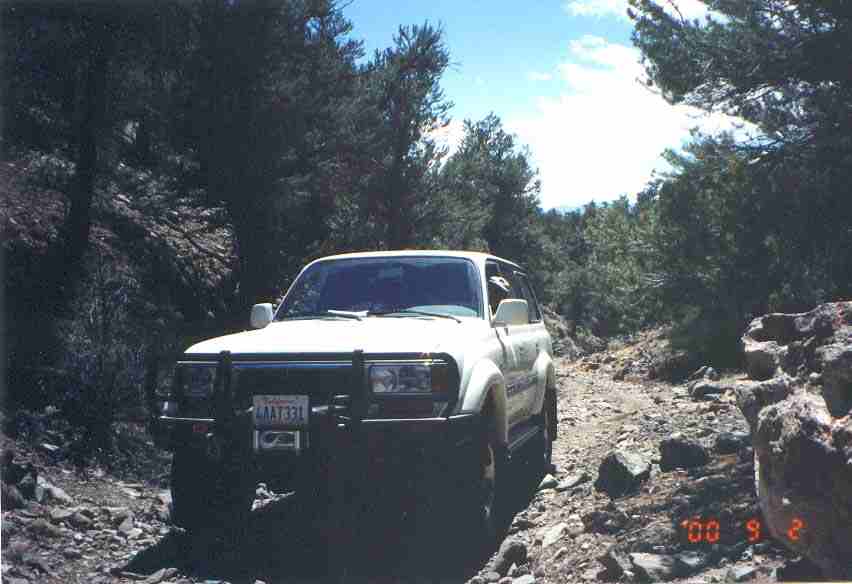 This little offcamber stretch had me take the wheel. My wife decided she didn't like the looks of it. We ended up driving this section three times. Once in and twice out (this picture is on the last day when we drove out). It gets steeper as you head towards where the camera is. As usual, it feels more tippy in the vehicle.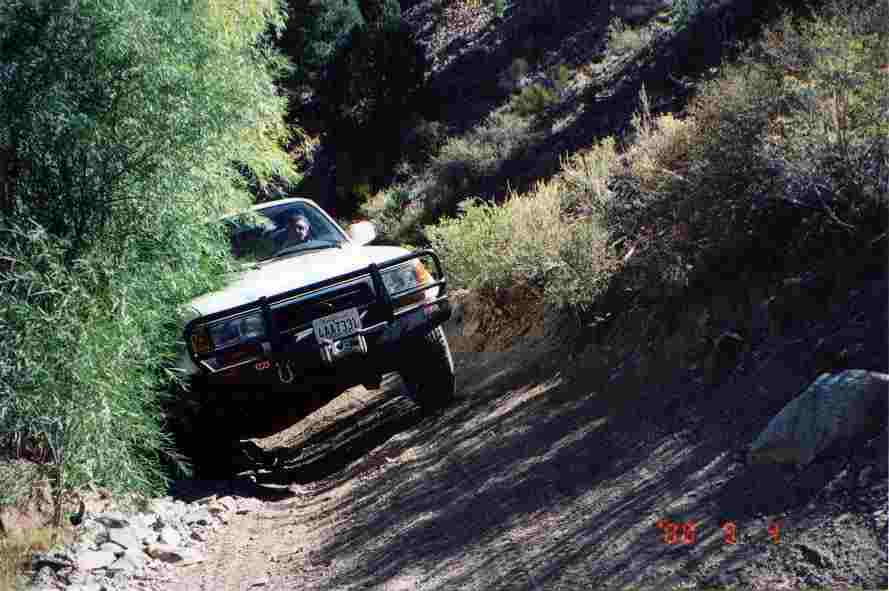 Time for a lunch stop. This is one of the remaining buildings at Pine Grove. I bet we had a more comfortable drive to this area than the old timers did!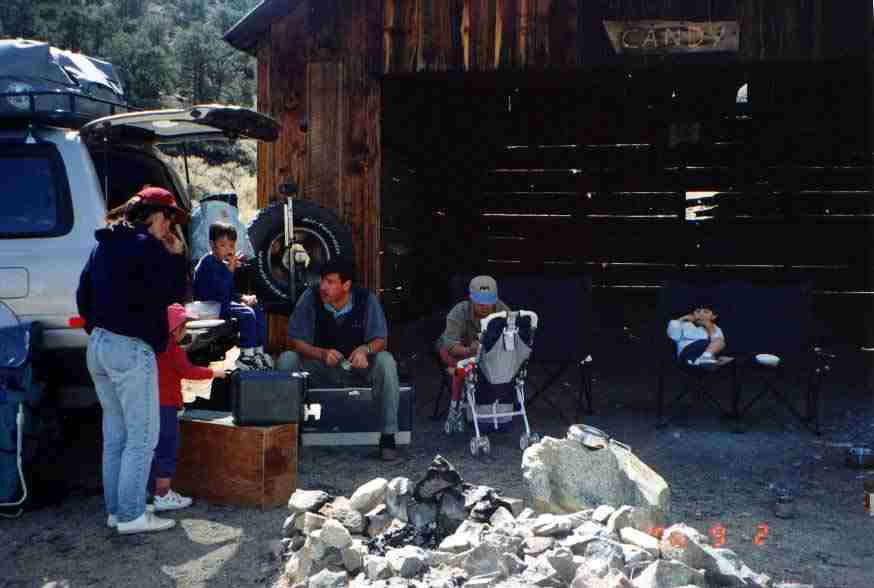 A nice track heading from Pine Grove to Rockland. It basically follows a gully through the ranges and has a spring about 1/2 way along it. The cruiser really gives a brilliant ride in this kind of terrain - my kids would just fall asleep (with air-con running) as we gently swayed along the track.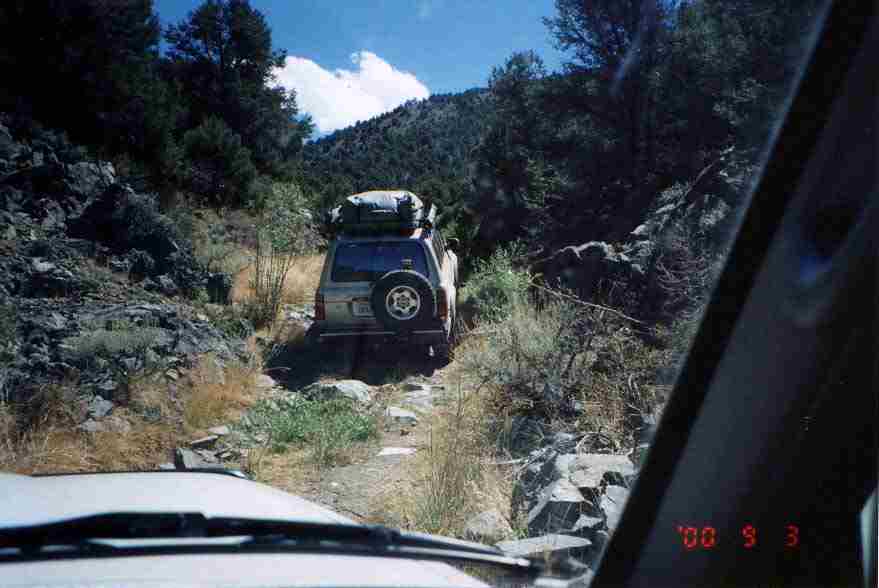 After coming out of the gully, this is the terrain that awaits you - a major change of scenery. I would NOT like to be here in the middle of summer!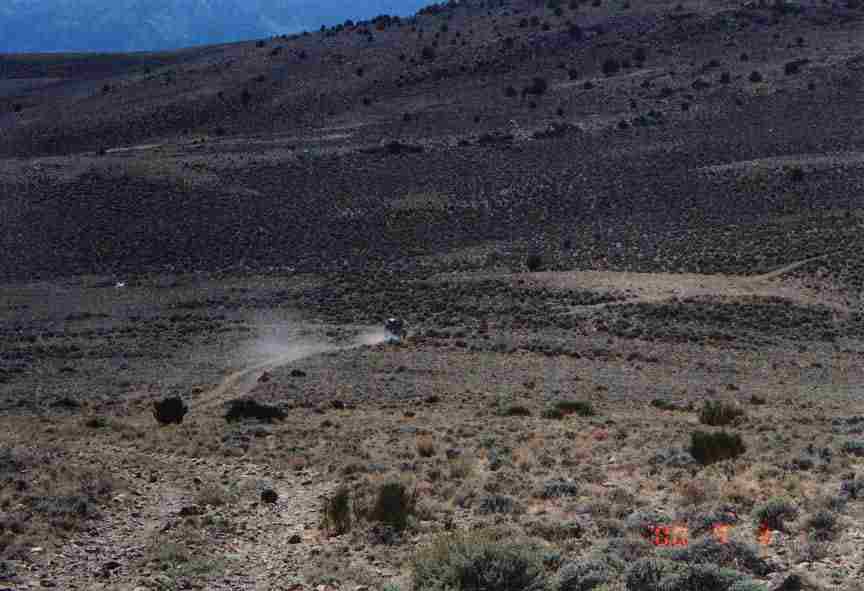 This is Rockland. There is a tunnel leading into the hill on the left side - fathers decided to set a good example (not easy mind you) and not venture into the tunnel. This was the prettiest mine setting we saw on the trip - the old timers did at least have some nice views to compensate them for other hardships they must have endured.