Usal Beach 2002:
Most of the time we were there this year had fog - kept things cool.
This is the view looking north just before the road descends down to the camping area.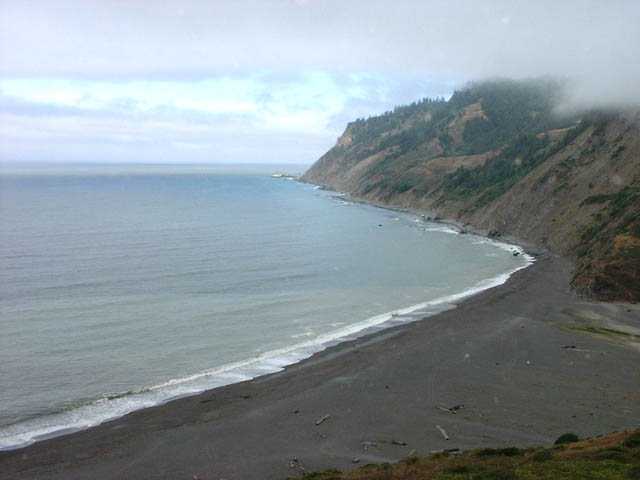 This is a view looking south towards the camp area. Even though it was fairly foggy - this area is protected from the breeze and it was actually getting warm (relatively). The tide is in at this time which is why the beach is quite narrow.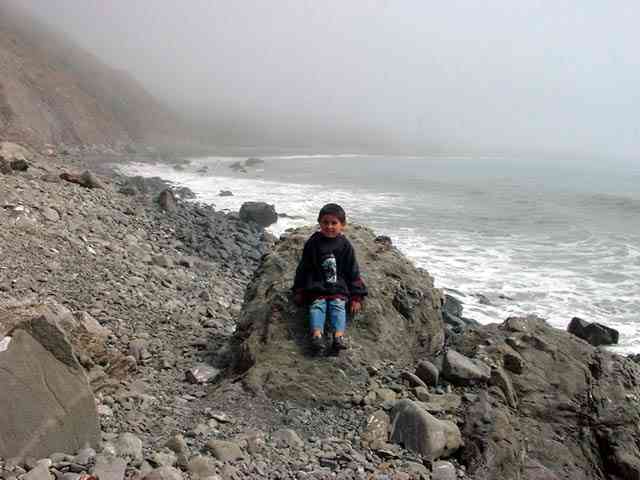 There are lots of 'springs' in the hills along the beach. Water from the hillside seeps out at different spots.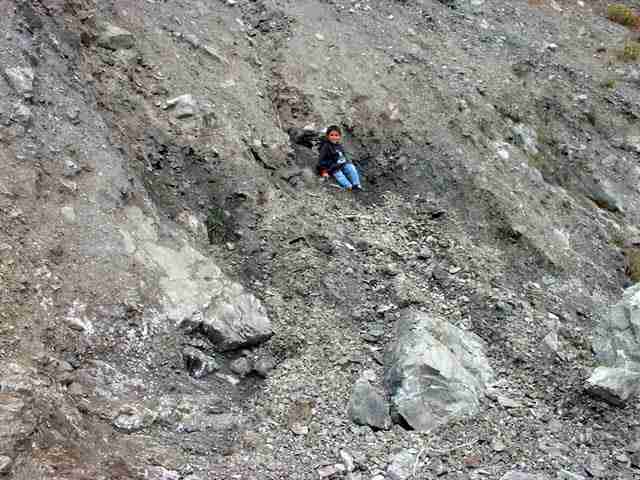 A happy boy - all that is needed is water and a near infinite supply of perfectly sized rocks.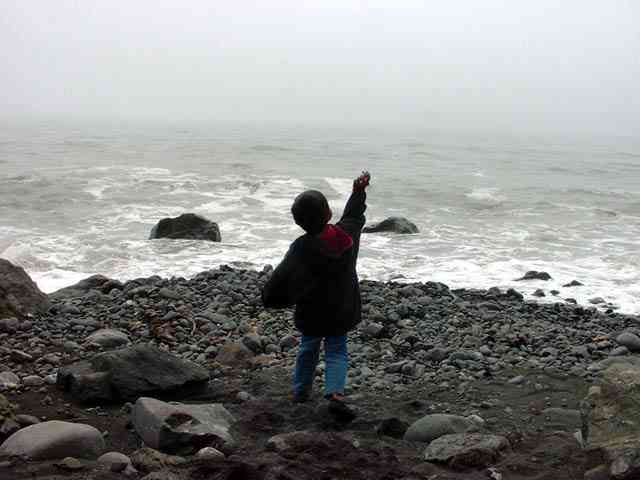 Trying to build a sand castle is tough when the waves come in. Time to beat a hasty retreat!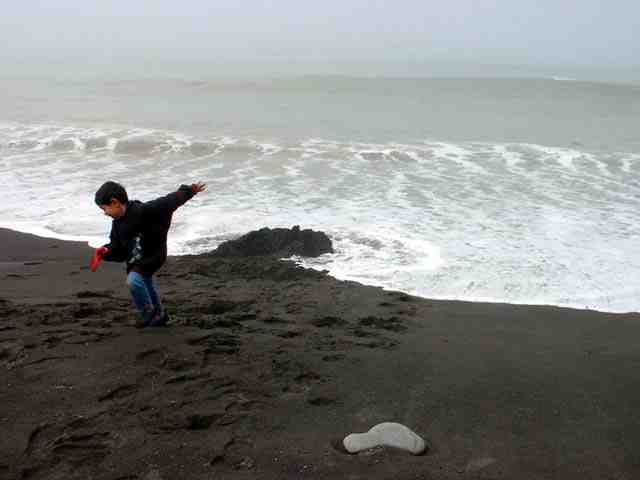 We found lots of starfish washed up on the beach this year.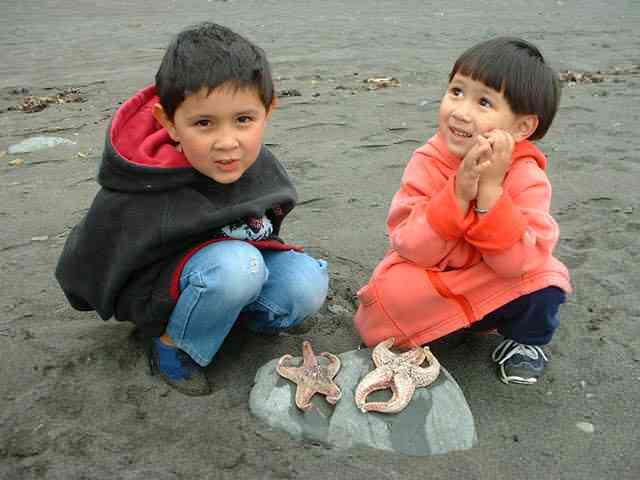 Shoreline rock - the southern end of the beach. On the way in we came across a ranger and I decided to inquire about the legalities of driving on the beach. I construed his answer as permitting us to do so. We only drove down to the southern end since the northern end is the frequented area and I find it rude to drive near people that are enjoying the serenity & view of the area.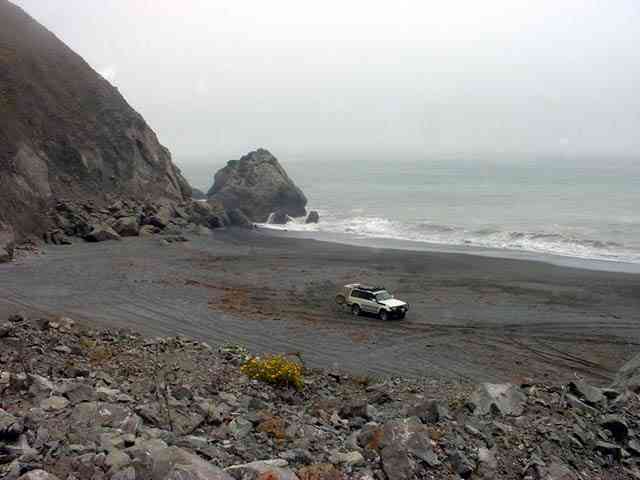 Another view of the same spot from ground level.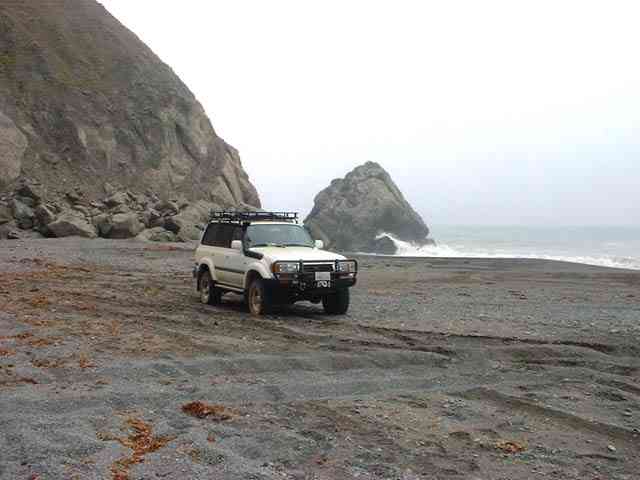 Time to leave - last view looking back down onto the beach & camping area.